Salsa, Kizomba and Bachata with Danza Loca
Danza Loca offers Perth's most popular Salsa, Kizomba and Bachata classes in great central locations!
Add some sizzle to your wiggle with one of our fun and funky dance lessons, in convenient central Perth locations! If you're brand new to dancing, why not try out one of our FREE lessons that run EVERY Tuesday and Wednesday? Click on a class on the map below, or simply keep on scrolling to find out more!
Havana Jam Tuesdays at Mustang
Afro-Latino Wednesdays at the Brass Monkey
Studio Saturdays at King St
Havana Jam Tuesdays at Mustang
Havana Jam Tuesdays at Mustang
Salsa – Havana Jam Tuesdays at the Mustang Bar
The Mustang Bar - 46 Lake St, Northbridge
Come party with us after classes every Tuesday with Latin DJs (No cover charge!!) at the
Mustang Bar
This is a superb venue for Salsa, huge but cosy at the same time, and extremely versatile. New students are most welcome to join us EACH AND EVERY WEEK at 7PM for a FREE introductory lesson, and the regular paid structured classes at 8PM. You don't need a partner or any dancing experience!
Schedule
6:45 pm : Doors open – please check-in early! Classes will start without you
7:00 pm : FREE Introductory Dance Lesson (Salsa and Merengue) & Beginners 2b, Intermediate 1 and Advanced (Discount applies for either if including 8pm class)
8:30 pm : Structured Salsa Classes- Exciting Cuban Syllabus All levels from beginners up. Note: Beginners 2b runs at 7pm
9:30 pm : Join our AFTER CLASS RUEDAS to meet everybody in the venue and then… Party 'till late with Perth's best latin DJs (Free entry all night)
The Mustang bar is a licensed venue so you MUST bring valid photo ID!
We are pleased to announce the return of our Advanced level classes, at the Mustang Bar from 7.05pm. Current Intermediate 3 students wishing to try a higher level are also invited to attend, on the condition that they maintain their Int 3 classes (at 8.30pm) until they pass that level. You will attract the discounted rate for doing 2 classes in one night( $18/class).
Afro-Latino Wednesdays at the Brass Monkey
Afro-Latino Wednesdays at the Brass Monkey
NEW – OPENING ON WEDNESDAY SEPTEMBER 13th!!
Bachata / Kizomba – Afro-Latino Wednesdays at the Brass Monkey
The Brass Monkey, James St, Northbridge
Wednesdays just got warmer upstairs at The Brass Monkey with an exotic blend of African, Latino and Urban rhythms bringing dancers together!
Learn the sensual dances that are taking the world by storm!
Just like Tuesday nights at the Mustang, Wednesday nights are the home of Perth's only FREE introductory Bachata and Kizomba lessons! That's right, there's no cover charge or entry fee necessary! Classes start from 7pm. All levels are welcome, including if you've never danced before!
After classes finish, try out what you've just learned with FREE social dancing till late to the latest hot hits
Bachata
A simple but sensuous dance originating from the Dominican Republic, the colorful roots of Bachata are reflected both in its romantic motions and its accompanying music. Today, this suave, passionate form of dance enjoys popularity all over the world, having gained popularity across the western world. Bachata is relatively easy for newcomers, but also allows dance masters plenty of freedom to flaunt their skills.
Kizomba
Kizomba is one of the most popular genres of dance and music originating in Angola. It is a melting pot of influences, taking its origins from traditional semba with Angolan merengue and Kilapanda (traditional Angolan music). As a result, Kizomba music emerged as a more modern music genre with a sensual touch mixed with a pulsating African rhythm, it is characterised by a slower and usually very romantic rhythm, sung generally in Portuguese but also more recently in French.
Kizomba is popular for having a slow, insistent, sensuous rhythm. It is danced accompanied by a partner, very smoothly, slowly and sensuously, and with neither tightness nor rigidity. There are frequent simultaneous hip rotations coordinated between dance partners, particularly in the quieter refrains of the music.
Kizomba has been in Australia since around 2008 but only from 2012 has it started to sky-rocket in popularity, starting in Sydney and Melbourne and now in Perth!
Schedule
7:00 pm : Free introductory Bachata lesson, plus Beginners to Intermediates
8:00 pm : Free introductory Kizomba lesson, plus Beginners to Advanced
9:00 pm : Social Dancing – DJ will be playing an awesome Afro/Latino mix of 50% Kizomba/Semba/Ghetto Zouk vs 50% Salsa/Bachata
THERE IS NO "TERM" STRUCTURE, YOU CAN START ANY WEEK THAT YOU LIKE AND ARE NEVER PENALISED FOR "MISSING" A WEEK!!
The Brass Monkey is a licensed venue so you MUST bring valid photo ID!
Studio Saturdays at King St
Studio Saturdays at King St
Latin and Salsa – Studio Saturdays at King St Art Centre
King St Arts Centre - 2nd Floor, 357 Murray St Perth
2 hour weekly workshops!
Our 2 hour intensive workshops on every week at King St Arts Centre (Just a short walk from Northbridge and the Perth city malls, and lots of parking nearby!) These classes are still the best way to really focus on developing your STYLE, with the first hour totally devoted to BODY MOVEMENT, SHINES and complimentary other Latin Styles to get you looking like the dancer you really want to be.
The second hour works you though our Cuban Salsa at your level. Under 18's welcome at King St Arts Centre. Great value deal for 2 hours!!! Sorry, no discount for half classes, no exceptions. Running groups for absolute beginners, intermediates & advanced
Schedule
3:00 pm : Body Movement, Shines and Latin Styles – Salsa/Cha-cha/Kizomba/Bachata/Merengue/Reggaeton depending on the week!
4:00 pm : Structured Salsa Classes – Exciting Cuban Syllabus All levels from beginners up
5:00 pm : Join us for a relaxing drink across the road at Carnegies after class!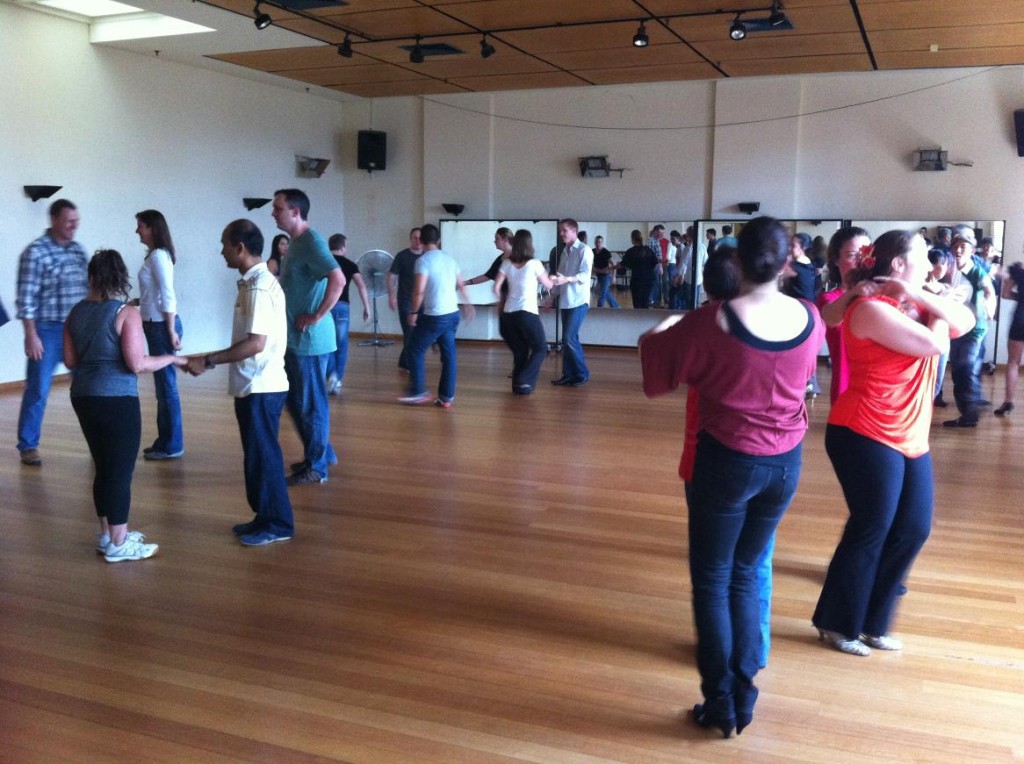 Please always remember to bring your valid photo ID to licensed venues! You must be over 18 & cannot do a class without your ID They will be checking everyone's ID if you even *look* under 25.
Everyone
must wear shoes!
Men must wear long pants/jeans & shirt/T-shirt
NO Tanks & NO Thongs
Most Salsa venues have a neat & smart dress code. A secure fitting shoe is highly recommended!
Men be aware that no shorts or tanks are allowed in line with most venues' dress codes.
Under 18's & causual attire are welcome for:
If it is your FIRST TIME, please register at the door. You must fill out a short ID and disclaimer form to join the classes (just once) Please check in early and when you arrive so you don't create delays and miss the start of your class. Thank you!
Intro Lesson: FREE
1 Paid Class: $23
2 Paid Classes/Night: $36
2 Hour Saturday Workshop: $30
Student DISCOUNT price: $18
SPECIAL PROMOTION!
Introduce a friend to ANY Danza Loca classes (ZUMBA, Salsa, Bachata or WHATEVER!), and we'll give you BOTH 50% off their first class! This offer is to benefit current students who bring "new" students to our classes. The new student will need to register as your guest (at class reception) on their first session. Bring more than one guest, and we'll give you a class discount voucher (50% of course!) for each one, that you can use at a later date. The system will work much easier if the "host" accompanies their guest at their registration. Yes, once your friend has joined, they will also be able to benefit from this offer and bring their own guests to Danza Loca classes.
We know dancing with the Danza Loca Crew has made a difference in your life. Wouldn't you want your friends to enjoy the same awesome benefits you've been receiving since you joined? Of course you would… and enjoy a half-price class at the same time 🙂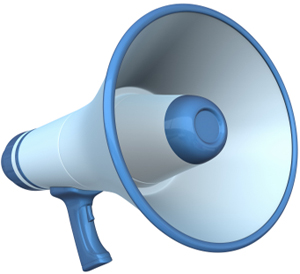 Hey guys! Launching September 13th, our NEW home for Bachata and Kizomba is the Brass Monkey! Bachata classes will run from 7pm and Kizomba classes from 8pm. If you don't know how to do either of these dances our FREE introductory lessons will be running for BOTH STYLES!

Check the class page for more info or join our Facebook event for more info!